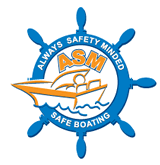 Do you have your Ontario Boating License? Do you know whether or not you need one?
In Ontario, there's no special boating license required to operate a powered pleasure craft as long as the boat operator holds a
Pleasure Craft Operator Card
, issued by Transport Canada. The Pleasure Craft Operator Card is required for all Canadians operating a powered watercraft. The course and the exam can be taken online at
BoaterExam.com
If you are a non-resident who is renting a powered watercraft in Ontario, bring any boaters licenses or certificates you may hold from your state or country (not required but helpful). Then ask the person or business you are renting from to certify that they have checked you out on the boat and motor you are renting.
If you are a non-resident and operating your own powered watercraft or renting one in Ontario for more than 45 consecutive days, get your Ontario Pleasure Craft Operator Card. You'll need it.
And while you're at it, get your
Ontario Fishing License
online too.